PRIDE AND POLITICS
Welcome to our latest newsletter! 
Welcome back to another edition of Pride and Politics.
This month brings you articles about international politics, IWD and our candidates fund.
Enjoy!
Elena Rose Bunbury, Chair and Editor
GOING GLOBAL
AN EXTRA KNOT IN THE SPECIAL RELATIONSHIP
Deputy Chair - Luke Robert Black
This week, the LGBT+ Conservatives has been working with Blue Beyond and the Conservative MP Nicola Richards to welcome a delegation of the Young Republicans and the Log Cabin Republicans to the United Kingdom.
From meeting the Foreign Secretary, Rt. Hon. James Cleverly MP, to meeting Tory youth activists, Conservative MPs, LGBT+ Conservatives patrons and a few tours of our nation's Royal Palaces, we have organised a full schedule to showcase the talent of the Conservative Party here in the UK. Don't worry, they will – of course – be attending business questions with the Rt. Hon. Penny Mordaunt MP on Thursday, something which is now mandatory viewing for any Tory.
Through working with Rick Loughery, the National Director of the Young Republicans, and Dalton Glasscock, the International Director of the Young Republicans, we hope that this delegation of LGBT and youth GOP members will become lifelong friends to our organisation. As both members of the LGBT+ community themselves, it has been inspiring to work with two of the Republican Party's leading youth figures. We hold to learn a lot from them in how they secure and support LGBT candidates at all levels of government in the USA.
This is part of a wider piece of work that Anna, Laura and I have been working on to formalise and professionalise our international relations with other Conservative and centre-right parties in the Commonwealth, Europe and the rest of the world. We will be looking to replicate this week's project with the Canadian Conservative Party's LGBT wing, the Israeli Likud Party's LGBT wing and Norway's centre right Høyre LGBT wing in the coming year – to name a few organisations. If you know of any other organisations that you think we should work with, or you have links with, please do not hesitate to reach out to our fantastic International Coordinator Anna who will be more than happy to include them in her outreach activity.
INTERNATIONAL WOMEN'S DAY
SOLIDARITY WITH ALL WOMEN 
Xavier White - General Council Member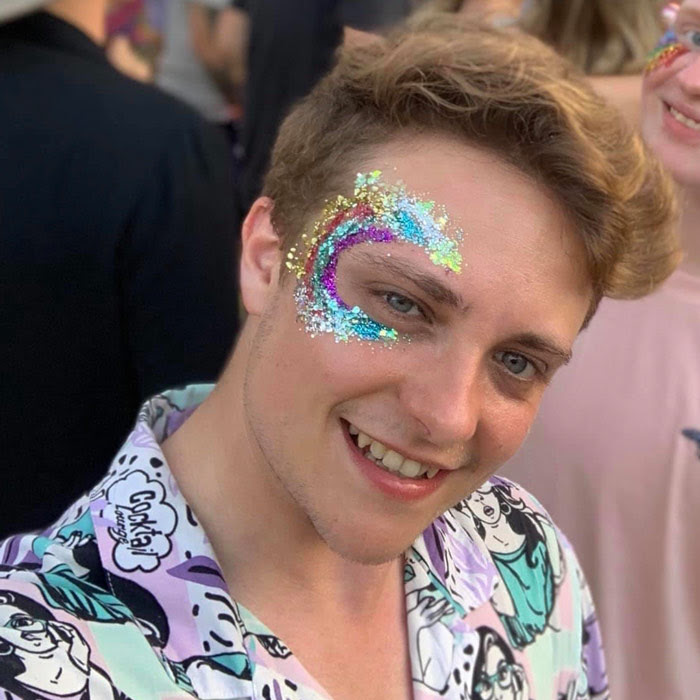 International Women's Day (March 8th) is an occasion to celebrate the social, economic, cultural, and political achievements of women throughout history. However, it is also a time to reflect on the ways in which gender inequality still persists and to renew our commitment to dismantling systems of oppression that limit the potential of women, especially those who are marginalised.
As we celebrate this day, it is important to acknowledge that the definition of "woman" must be inclusive and intersectional. This means recognising and honouring the experiences of all women, including those who are transgender. Trans women face significant discrimination and violence, both within the LGBT+ community and in wider society. They often experience heightened levels of discrimination and exclusion from social, economic, and political opportunities due to their gender identity.
It is crucial that the feminist movement embraces an intersectional approach to gender justice that recognises and addresses the intersecting forms of oppression that women face, including racism, ableism, homophobia, and transphobia. We must center the experiences and voices of trans women in our conversations about gender equality, and ensure that their rights are protected and upheld.
On International Women's Day, let us commit to standing in solidarity with all women, including trans women, and fighting for a world where everyone can live free from discrimination and oppression. Only by centreing the experiences of all women can we truly achieve gender justice and equality for all.
COUNCIL CORNER
KICKING OFF THE CANDIDATES FUND
VC Candidates Fund - Lee Marsons
I am pleased to introduce readers to LGBT+ Conservatives' Donors' Club. This Club is for individuals who want to provide consistent financial support to our Candidates' Fund. The Candidates' Fund is a pot of money that LGBT+ Conservatives use to support LGBT+ people who want to stand as Conservative parliamentary candidates. It has been instrumental in helping LGBT+ people become successful national and regional politicians and has been decisive in expanding the diversity of the modern Conservative Party.
 
The Donors' Club involves making a commitment of £50 a month or £600 a year to support the growth of the Candidates' Fund. Most directly, this will help us advance our work increasing LGBT+ representation in politics and the Conservative Party and supporting LGBT-friendly Conservative policies.
Committing to the Donors' Club also comes with a number of benefits for members: 
Skip the queue access to LGBT+ Conservatives conference events
Skip the queue access to all other LGBT+ Conservatives events and activities
10% discount on all events and merchandise 
An annual summer party attended by the Conservative Party's great and good. 
An annual report on the financial health of the Fund and how we have used it to help LGBT+ Conservative candidates. 
These benefits will be reviewed regularly in light of the size of the Club to ensure that they are proportionate to the generosity of the support provided.
You can set up a direct debit to become a member of the Donors' Club by contacting LGBT+ Conservatives Treasurer, Sean Anstee, at the link below.
If you are unable to contribute through the Donors' Club but still want to support the Candidates' Fund, you can make a one-off payment by emailing our treasurer via the link below.