SPOTLIGHT SERIES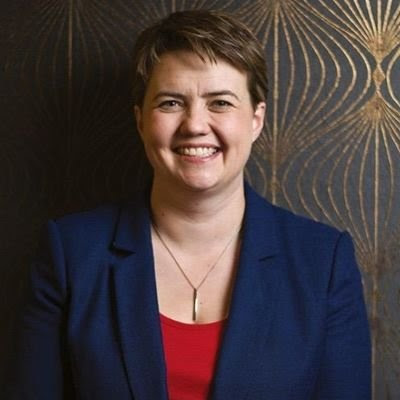 BEHIND THE SCENES WITH THE BARONESS
Elena Rose Bunbury Interviews LGBT+ Conservatives Patron, Baroness Ruth Davidson
What are the biggest differences between Holyrood and Parliament? 
There are so many! Firstly, the surroundings are very different. I think it may take me years before I can get round the Westminster estate without getting thoroughly lost. The way sittings work is different too – not starting until two or three in the afternoon, but going on until ten, eleven or twelve o clock at night. Votes are very different – divisions on things like amendments sometimes take as little as 30 seconds at Holyrood as it is all electronic. The votes at in the Lords already feel long, but will feel much longer when it goes back to physically walking through a lobby as it will do after the conference recess. The Lords is more collegiate and less partisan – a lot less heat than debates at Holyrood and with so many experts, particularly on the cross benches, on most issues there are speeches where people with real knowledge bring their experience to the subject.
Because the House of Lords is a revising chamber, the work is difference – I'm used to a bill being introduced and then all the committee stages occurring before coming back to the main chamber. For most bills, all that work happens in the Commons and we provide a further layer of scrutiny. I'll need to get used to the tempo of the legislative process and our chamber's part in it. And, of course, the scope pf legislation is different too – while I'm used to legislating on devolved issues like health, justice, transport, education etc, issues such as foreign policy, a lot of the Treasury brief plus the armed forces and were reserved and therefore outwith the scope of Holyrood. So that's a big learning curve, too. 
What was your first day as a Baroness like?
My first day after I was introduced was the emergency recall debate into the withdrawal from Afghanistan. It was a real privilege to be part of proceedings and listen to those with direct experience of working in the country – either with the military or in a development sense. I've only been to Afghanistan once – with a demining charity in 2018 and while it didn't feel like it was on a short road to becoming a liberal democracy, it didn't feel like a failed state either. To see international partners withdraw in the way that we have and those who worked with us be left to Taliban rule is pretty shameful.
What do you like to get up to in your spare time outside of politics?
I have a toddler son, and running around after him is pretty all-consuming. Add in a mad spaniel that needs walked several times a day and I'm certainly getting my daily steps in. I also go to the gym when I can, write a bit and am involved in a couple of charitable organisations that take up some time. I have also just joined the all party parliamentary women's football team which runs training sessions before parliament starts on a Wednesday.
Why is it important to have visible LGBT+ people in elected positions? 
I think it's important that those who are taking decisions on behalf of all of us look like the country they seek to represent and that people from all groups and walks of life can look at parliament and see themselves reflected there.
How did Jen react when you told her you were being made a member of the House of Lords?
Jen is both super supportive and utterly pragmatic. The announcement about the Lords came almost a year after I stepped down as leader of the party in Scotland and had started looking at what I would do when I left Holyrood at the end of my term. She's probably the only one who really knows how much being leader took out of me and how it had affected (as these things always do) my family, friends and loved ones. Once she had double checked that I actually wanted to keep a foot in politics, rather than start completely fresh, she was happy to back me.
What do you know now that you wish you knew when you first became an MSP?
I learned lots in my ten years in Holyrood and the journey that led to that knowledge was part of the joy of learning. I'm not sure I'd want to shortcut it.
How can politics change to be more accommodating of working parents?
I think there is always going to be a big part of politics that is about working evenings and weekends – you have to reach people outside of their work day and when they're open to receiving and discussing ideas, policies and a vision for the country. 
However, I hope that some of the changes we've seen in the past 18 months which have allowed people to attend events virtually, can continue. It would make a huge difference to have more events online where a parent could take an hour out to do a hustings by zoom, for example, rather than travel long distances there and back and miss out on things like bath and bedtime entirely.
What is your wish list for the LGBT+ community? 
I want to see the trans debate move away from the heat and anger we've seen over things like language and access to single sex spaces and actually concentrate on service provision. Why are the waiting lists for medical support and treatment so long? Why are services so few and far between? How can we better support one of the most targeted and marginalised groups in the country and how do we make them feel safe when they are still more likely be the victim of crime?
What does the Union mean to you? Is it at more risk now than before?
For me the UK is all about working together and sharing the load.
In terms of risk, it doesn't seem to have registered in London newsrooms yet who love a 'XXXX to save the Union' type story, but support in Scotland has shifted significantly away from independence and towards keeping the UK together over a number of months. There is no majority of support either for independence, nor for holding another referendum and fewer than a quarter of Scots agree with Nicola Sturgeon's timetable of holding one in the next two years. 
Now, that doesn't mean those of us who believe in the UK should rest on our laurels – now is the time to make and remake the argument that we are stronger together and that our shared history, industry, economy and society is something to value.
What can Scotland expect from an SNP-Green coalition government?
A whole lot of grievance and some pretty poor delivery. If 14 years of SNP administration has taught us anything, it is that it is easier to try and pick a fight with Westminster than it is to improve education or cut crime or reduce drugs deaths or build ferries or fix any number of other nationalist failings. Add the Greens into that mix – a party that is opposed on principle to continued economic growth – and I think we'll see Scotland's recovery from the pandemic hampered by a government which should be doing much more to help.
Finally.. what is your favourite biscuit? 
Either a garibaldi or an orange club.